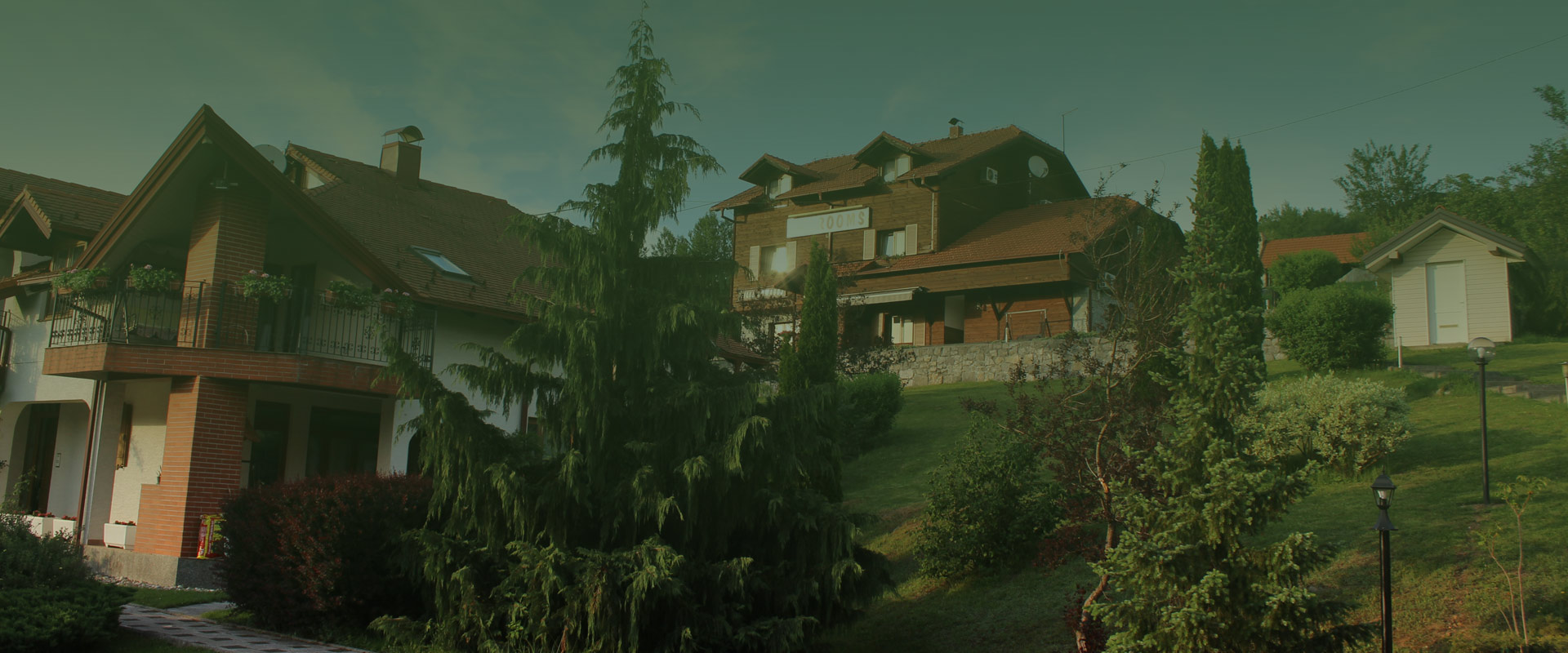 Tourist center "Marko" is located about 12 km north of the center of the Plitvice Lakes National Park, on the D1 road in the village Oštarski Stanovi. In this quiet place full of beautiful landscapes in preserved nature, provide a variety of opportunities for recreation, entertainment and relaxation. From a hard trip you can relax in our comfortable rooms that are equipped with a bathroom with shower, satellite TV, WiFi in the entire property with big parking place. The complex also offers a variety of opportunities for recreation such as an outdoor swimming pool, tennis court, badminton court, bike trails with the possibility of renting bicycles and playground for children.

The restaurant offers a cuisine that stretches from ready – made dishes , cold side dishes, soups, hot side dishes, house specialties, game, dishes to order, fish, meat on spike and under "peka" (lamb, veal, potatoes), salads, pizzas, lasagna and dessert, all of them served in pleasant atmosphere on terrace or air-conditioned interior.
Catering Marko and a tourist center are both situated in Oštarski stanovi, 12 km from the main entrance into an oasis of nature – National Park Plitvica Lakes. Our catering dates back to 1989, and ever since we have been offering gourmand delicacies to numerous visitors of this natural karst phenomenon..
Our age long catering tradition, professional staff, their cordiality, alertness and sensitivity to the needs of every single customer, all contribute to the continual growth and development of entrepreneurship. The restaurant is supplemented with accommodation facilities, guarded parking lot, playground, tennis course and swimming pool, and organization of excursions, riding school, walking tracks and bicycle rental are a logical development of our company and its turning into a tourist giant. The company currently has some 20 full-time employees, it has become irreplaceable in the wider area tourist offer, and its vision continues to grow to the pleasure of numerous friends and visitors.